Ajamy Oil and Gas Limited (AOGL) is a 100% Nigerian company, established in 1998 to provide high quality and innovative services to the oil, gas and electrical power industry in engineering design, procurement, construction (EPC), Pipeline construction, maintenance and repair, Pipeline leak repair works, supply, installation and repair of Valves, substation installation, rehabilitation of gas metering stations, Electrical/Instrumentation installation works, Fire and gas station works, civil and structural engineering works, equipment supply, fabrication & machining works, supply and installation of waste management incinerators
We support our clients' projects using the most cost-effective approach, whilst maintaining high level of safety and quality standards, professionalism and integrity. Our Services over the years have been diversified and customer focused. We maintain a network of multi-gifted EPC workforce which we easily mobilize for execution of our projects. We have made it a point of duty to build a concerted working affiliation through all disciplines to realize a shared commitment to project goals – such as minimizing the EPC project realization lead time (that is, time between the project initiation and the completion), improving Service Quality Level.
Over the years, AOGL has diversified and developed capacity to execute small and medium scale EPC projects and also provide adequate support for major EPC projects by providing Engineering, Procurement and Project Management services and has since been engaged in satisfying its Clients' needs.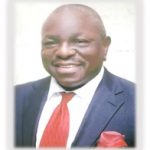 Adjarho Mohammed Oyibo is a native of Urhobo from Jesse in Delta State. 
He started his business career as a Computer Vendor in 1987, thus making them among the early pioneers of the COMPUTER Industry. In 1988 CEETADEL COMPUTERS was BORN later growing to be one of the biggest in the industry and styled as the Vanguard of the Computer World. In 1989 they started coupling and building their computers with CKD's imported from Taiwan and Hong Kong. Needless to say, they had a robust training school and a Software Development Department. When the computer industry was becoming an all-comers market, he had to venture into the Oil and Gas industry in 1994 under the trade name AJAMY NIGERIA.

In 1998, AJAMY OIL AND GAS LIMITED was born and registered under a different name.
The birth of Ajamy Oil and Gas Limited was necessitated by the fact that the Black Gold was next door and considering the hostile relationship between the natives and the Oil Majors, one had no choice than to key in. It was with this in mind that we initially ventured into Pipeline maintenance, Spill control and clean Environment. This is why we are still the foremost company in INCINERATOR Construction.

The company has been driven by the Founder's vision of creating jobs for his community and its environs. In order to continue with the founder's vision of creating jobs and developing skills and mentoring the youths on Entrepreneurship and Nation Building, we have just completed a state of the art FABRICATION YARD in Jesse, Delta State to cater for both the Oil and Gas industry and other companies. Our goal is to train as much people as possible in the field of Welding, Fabrication and as Machine operators.

Adjarho Mohammed Oyibo attended St Malachys College Sapele. He attended and graduated from Bayero University Kano, with a
Bachelor's Degree in Sociology in 1985. He also has a Masters in Legal Studies (Law and Diplomacy) from Lagos State University in 1995. His quest for further knowledge and learning to do it right took him to Harvard Business School where he is an Alumnus of OPM41. 2011.

He is a father of three.